240 Wide Tire Kit for Scout (& Bobber)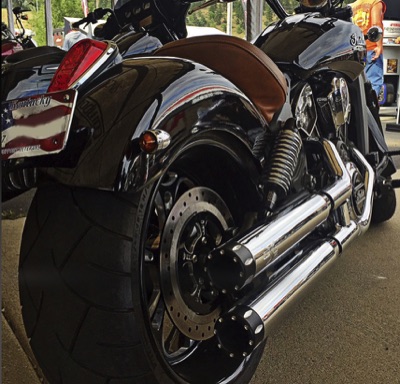 This is a complete kit that puts a fat tire on the back of your Scout. Everything is included and you don't have to modify anything. Call Marcus to discuss and order over the phone to make sure everything is clear.There are a few free choices to make.
$2495.00
plus shipping
This same kit will work on the Bobber but you will have to cut the fender down if you want it to look "Bobbed"
Call 954-247-1450