We have one set of black slip on pipes that fits the 111 bikes WITHOUT hard saddle bags. These are the Thunder Works slash cut. The sound is fantastic. They don't have the supports for hard saddle bags. So they look sleek on something like a Dark Horse. Check it out under exhaust systems but purchase it here for only $249.95 shipped to your door. (48 states)
Black Slip on Pipes 111 Dark Horse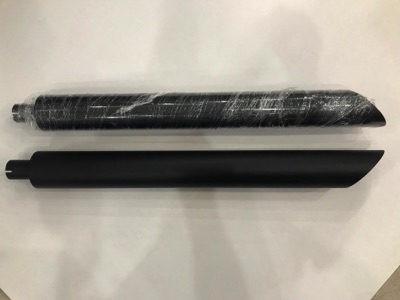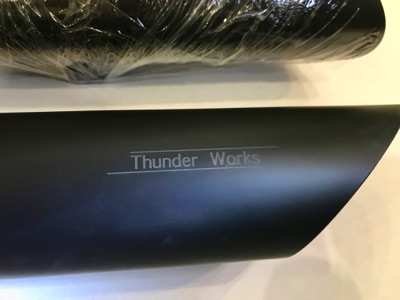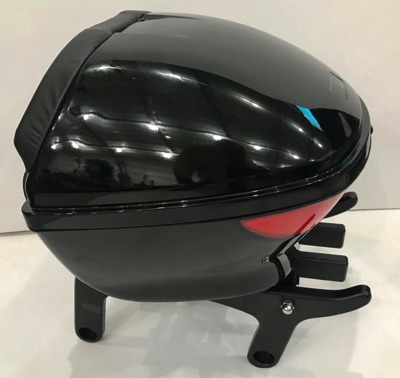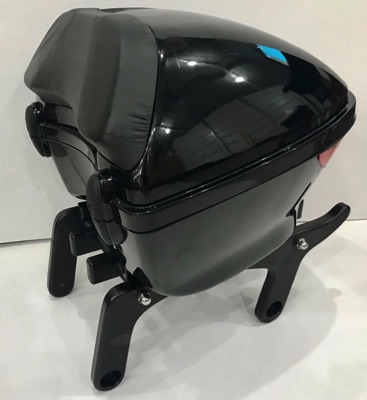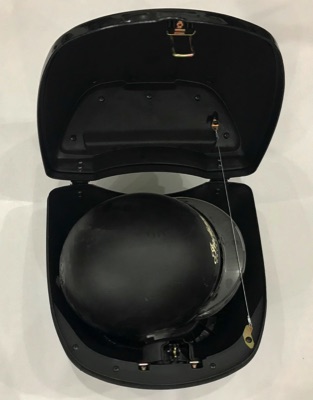 This trunk fits on a Scout or 111 bike with a Thunder Works luggage rack installed. The Photo shows it holding a 3/4 helmet to give you an idea of the size. The special deal price is $169.95.00 including shipping in the U.S.48. This is half price.
We also have some "American Custom" pipes. These are stock slip on pipes that are gutted and refitted with new baffles. They are chrome and have the pads for 111 bikes with hard bags. They may have tiny blemishes since they were removed from bikes after a few hundred miles. Nothing that is seen once installed. Here is a video made someone else on YouTube for the sound. These pipes are $129.95 plus $39.95 shipping per set. No trade in required.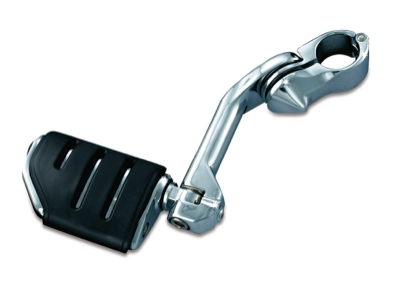 Kuryakyn foot pegs. Can be mounted on 1.25" Hwy bars. Tour-Tech™ Long Arm Cruise Mounts with Trident Dually ISO®-Pegs, Chrome These cost $189.95 plus shipping. I, Marcus, bought these to put on my Springfield. They come as a pair. It turned out I don't need them. I am changing my seat and I can reach the Mustache bars ok now. We are not going to carry these as a regular item so these can go cheap. $129.95 plus $10 shipping. I opened the box but never used them.