IndianAftermarket is selling our special bike used for fitting purposes. Bought new in 2016. It was one of the first Springfields to come out and it came in a choice of black or black. However, it came with a lot of extras. It has the front and rear roll bars. Locking saddlebags and passenger floorboards (not pegs). It also has the original glass lighted Indian head on the front fender.
Only 12,600 miles on the bike
I was caught in the rain 4 times. Otherwise it has been stored in climate control buildings when not ridden by Marcus rankin only. This bike never had any of the problems some bikes have had. Almost flawless services. The kickstand chrome is starting to flake.
Indian installed stage 11 cams before delivery and added their tune. It also has a Tier1Tuner to add more fuel when needed and a Thunder Works Ripper intake to deliver air as needed. This bike is amoung the fastest 111/116 bikes out there. (The Challenger is quicker.)
Included are $8650 worth of extras. This bike can be used as a full tour bike (minus the fairing). Or it can be stripped down to a bad boy monster.
The bike is located in the very SE corner of Georgia only 30 minutes from Jacksonville, FL. Clear title in hand.
$18,000
Not cheap but it is in premo condition, comes with $8650 in accessories and is ready to go for this summer's riding.
If you want a beautiful Indian to ride now
not 4 months from now - here is a deal
EXTRAs included with the deal
3 seats - the stock black 2 up seat (barely used)
2 up Corbin Tan leather with a removable
back rest
Tan leather springer seat (very low)
and very comfortable
Thunder Works/Freedomshield 14" Freedomshield
with tan leather trim
Tier1Tuner for fuel management
Thunder Works "Ripper" high flow intake
Stage 11 cams and tune
RC exhaust
Quick release travel trunk
Pet carrier
Heel shifter, bag feathers, bag fringe
Floorboard fringe, tan leather hand guards
Floorboard spacers, tan leather tag frame
Tan tank leather, cast horn cover, leather drink holder
Tan leather grips and lever covers with tassles
Quick release luggage rack
The photos are mixed up to show all of the included accessories as listed. You can't use all of the accessories at the same time. If there is something in a photo not on the list, it is not included. The list is the final description.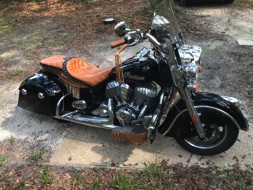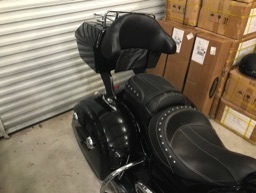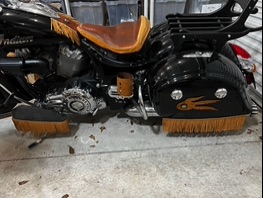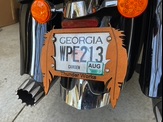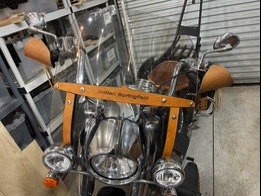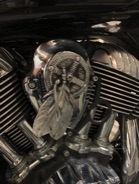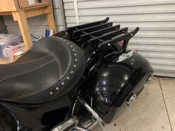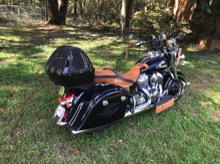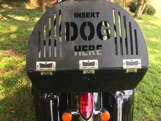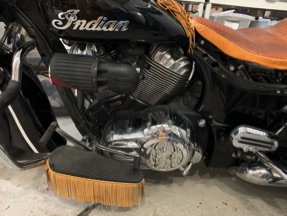 Call Marcus to discuss cell 912-777-9712