HANDLEBARS FOR SCOUT, SCOUT 60, & OCTANE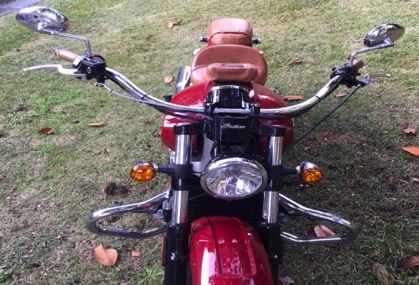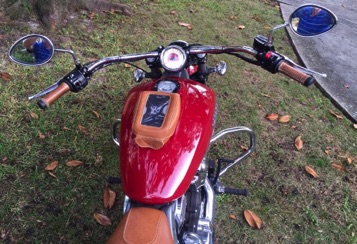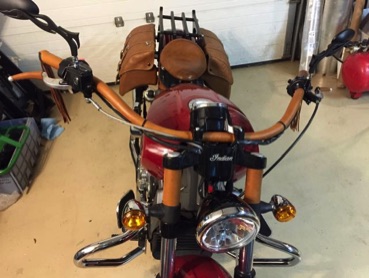 $289.95  "Thunder Works Beach Bars"
for Scout chrome part #2001 (shipping $42.95)
$299.95 "Thunder works Beach Bars"
for Scout black part #2001-B  (shipping $42.95)
$439.95 "Thunder Works Leather Beach Bars"
for Scout part #2001-LT (shipping $42.95)
comes with free fork leather covers $50 value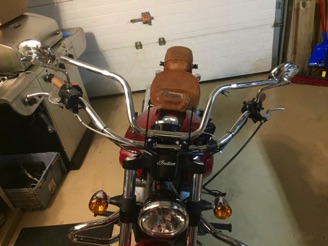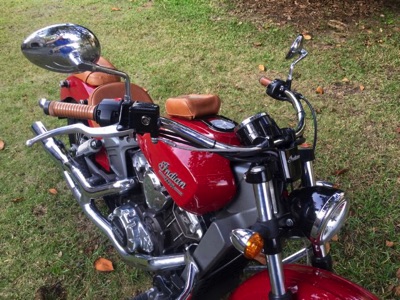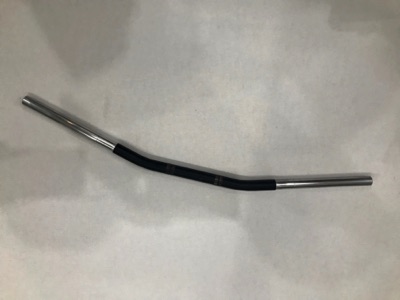 These drag bars are available in black. They are a true 1" diameter with the knurls in the correct place. The ends are reduced to 7/8" diameter for the controls and grips. The ends are set up to mount the mirrors. Just under 32' wide. These bars really look correct on the Bobber. You can still use the stock cables.
Black Drag Bars for Bobber. Part #Sct-DragBars-B Price $259.95 plus $24.95 shipping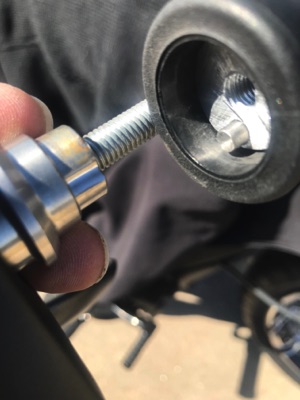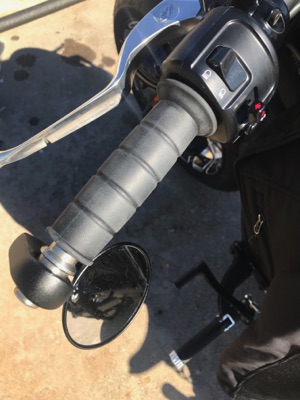 SPECIAL NOTE:
Since these bars are low and don't rise up. Depending on how you mount the grips and mirrors they may touch the tank if you turn the fork fully. This is not a problem while riding. Caution is needed when backing up and manuvering in the garage.
The beach bars are about 36" wide and 14" from the mount straight back to the ends of the grips. They fit using the stock cables and wires. It looks very retro but it is also extremely comfortable because it allows you to sit upright. Since it is wide it makes cruising easier since you are not twitching to keep the bike straight as needed with narrow bars.