"DUAL INTAKE" for SCOUT, SCOUT 60, Bobber, and OCTANE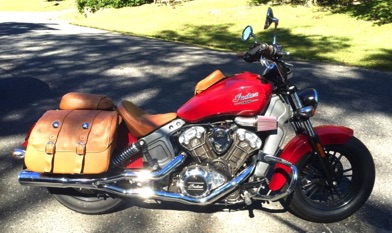 These videos will help you understand the value of the Dual Intake and how to install it. The installation video shows how to install the Dual intakeand the other lets you hear a typical set up.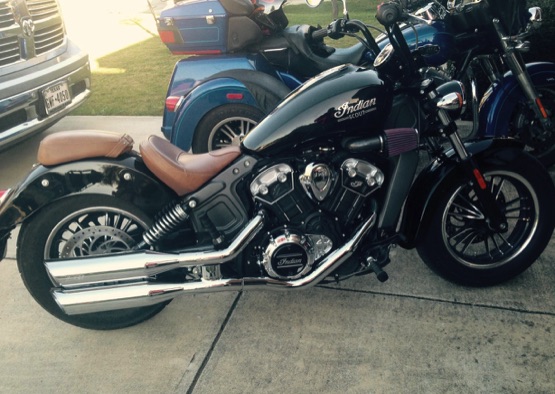 A LIFT KIT for the tank and speedo are required for the dual to fit. This kit provides all hardware to lift the tank slightly and raise the speedo up and forward slightly. (part #1004  lift kit for Scout $369.95) plus $9.95 shipping
$789.95 "Dual Intake"  part #1003 (shipping $39.95)
This is the only dual intake in the world. A K&N RC-2770 cone filter is mounted on each side of the bike. We are an authorized dealer for K&N. It is a true cold air intake system as the air is gathered outside of the hot engine compartment. It gives you maximum air flow via twin 2" diameter tubes. You will also need to add a fuel management computer to your bike such as Dobeck EJK or Tier 1 Tuner which we sell. Call for more information on this subject.
NOTE: This unit fits 2015-2017 Scouts and Octane. If you want to install on the Bobber or a 2018 Scout, it can be done but we have to make special parts for this. Please call to discuss. (Price is the same.)
THIS IS THE ONLY DUAL INTAKE IN THE WORLD (cone filters on both sides of bike). No longer need to remove tank to clean or check on your filter.