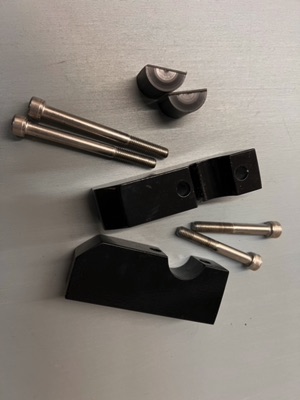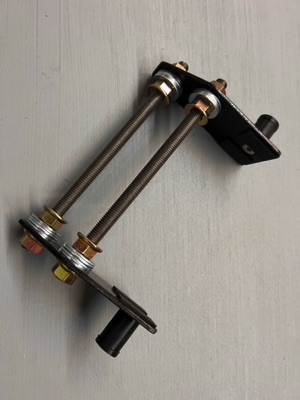 Gas Tank Lift Kit for Indian Bobber
Also for the regular Scout
This lift kit includes everything needed to lift the front of the gas tank giving a more aggressive look to your bike. Since the tank moves up it is neccessary to also move the speedometer up. the kit for that is also included. The tank is raised about 2" in the front and the speedo is raised 1.5" and forward 1.5".
This kit is called "Bobber lift kit" $489.95 plus $15.95 shipping.
This shows before (on the left) and after (on the right) installing the lift kit. The handle bars were also changed so don't let that distract you.