Sissy Bars for 111/116 Bikes and Challenger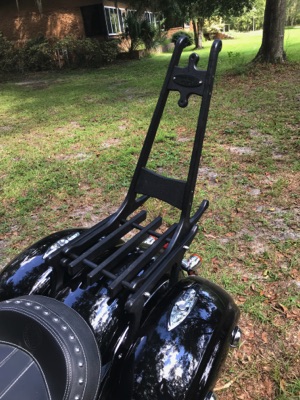 Thunder Works offers two quick release sissy bars for the 111/116/Challenger bikes. This one snaps onto luggage racks (made by Thunder Works) and is secured with two allen screws. It takes less than a minute to install or remove. It is made from extremely durable HDPE plastic that is black and will not fade or corrode. It has numerous places to attach bungee cords. It allows you to load up with soft bags on the front as well as the back of the sissy bar. It requires that you have a Thunder Works luggage rack installed.
part #RackSis-111 $329.95 plus $39.95 shipping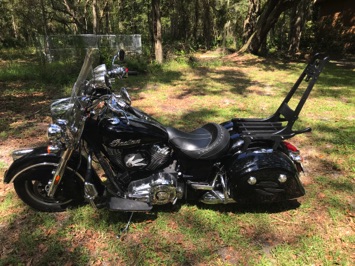 Thunder Works also offers a sissy bar that mounts on the fender spools. It is also quick release and only takes a minute to install or remove. It is super strong and secure. It features an arrowhead brace in the middle. An optional padded back rest can mount here.
Part # Sissy111/116 $359.95 plus $49.95 shipping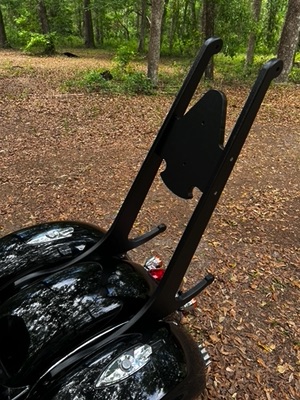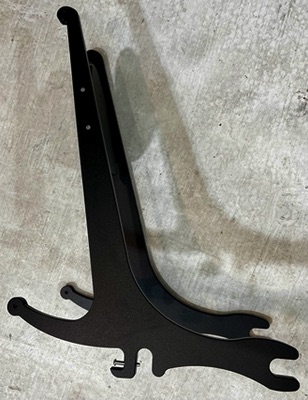 We offer a padded back rest in black or tan. Thes comes with two stainless steel bolts the screw into the back and securely hold the back rest in place. The back rests are also shaped like an arrowhead. They are made from a high quality vinyl used on yatchs and are about 2 1/2" thick.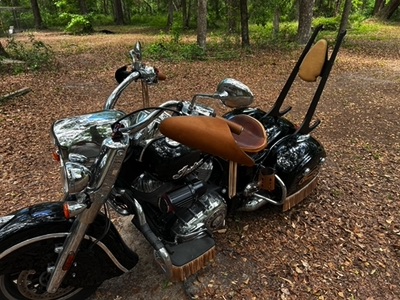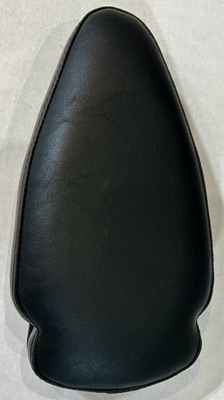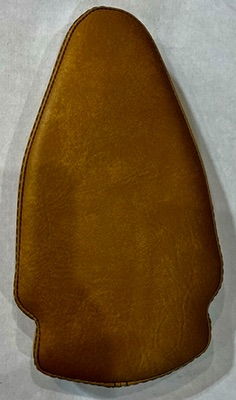 Tan padded back rest for sissy bar.
Part #TanSisPad $199.95 plus $19.95 shipping
Black padded back rest for sissy bar.
Part #BlkSisPad $199.95 plus $19.95 shipping