IndianAftermarket represents many fine manufacturers of motorcycle components for the new Indians. "Thunder Works" is the brand name for products designed and built by IndianAftermarket. We offer performance as well as decorative parts. We only represent companies and products that we have tested and know to be top quality.
Please look at our policy page, then select "PRODUCTS" to shop for parts.





You can select your bike model under the "PRODUCTS" button, at the top of the page and then shop for parts. Each product, lists the price and a flat shipping fee. You will also find photos and "How To" videos to help you understand the product. The "Indian Performance" tab will take you to a page that explains how to get top performance out of your bike complete with DYNO charts. You can shop and purchase directly on this website safely through PayPal. Or if you prefer you can place your order by phone or email.
IndianAftermarket, 3268 Vacuna Rd, Kingsland, GA 31548 USA
PHONE: 954-247-1450
EMAIL: IndianAftermarket@gmail.com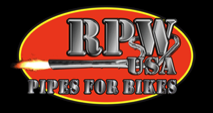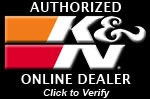 IMPORTANT NOTICE: Due to changes in PayPal policies, we have to make a few changes regarding refunds. If you cancel an order, you will have to pay shipping fees and the PayPal merchant fee (about 3%) If no shipping has occurred then the shipping fees will be refunded. If the order was damaged or had a defect then these rules do not apply. Cancelling due to shipping delays will still invoke the fee loss. The Covid-19 has caused materials coming in and shipments going out to be delayed. Also, currently we are very busy and will inform you of this when taking your order. Some items require 3-4 weeks to build.
Thank You for your understnding