$299.95 Quick release tall luggage rack for 111 bikes (shipping $39.95) part #10111-BT  This rack is easy to put on and take off. It is for bikes with saddle bags equipped with saddle bag spools. It is taller and will fit above the passenger seat (including wide Corbin seats). The flat area is 16" x 14". A phillips head screw driver locks it in place and only takes one minute to change. It can also be made shorter for bikes with saddle bag spools and no rear seat. Place your order and then send an email to indicate you want the shorter one. This is the largest and most durable luggage rack you can buy for the Indians.
$219.95 Luggage Rack for 111 bikes (black) part #10111-B  (shipping $29.95)
The flat area is 15" x 14". It will fit on bikes with saddle bags. It gives you a large flat cargo area with plenty of tie-down points for straps and bungees. It is made of the same plastic used to make cutting boards so it is very strong but soft to the touch. It can be used with or without the saddle bags. If you need the tall version to fit over a rear seat please look below.
Luggage Racks
for
the 111 bikes with hard bags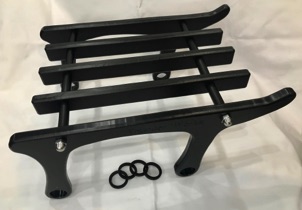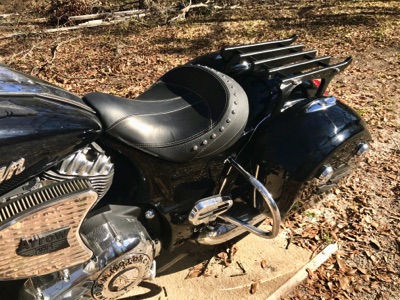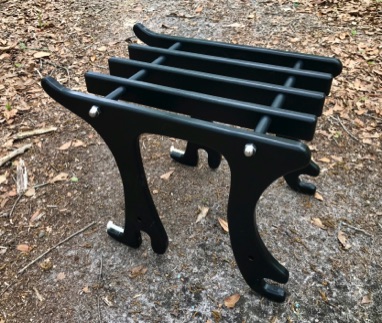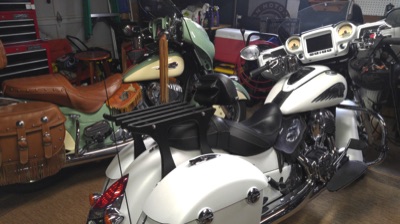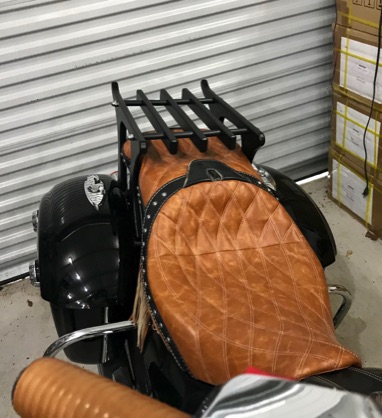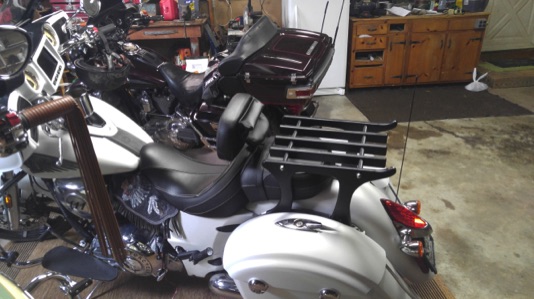 Luggage Rack for Dark Horse
(no bags)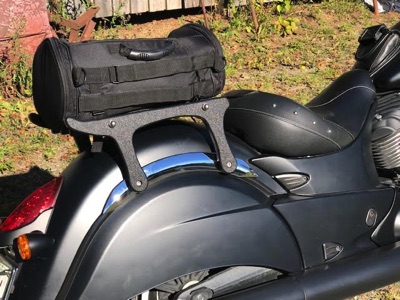 This rack is the same as above but it has a different mounting system. It comes with spacers and longer bolts so it can mount onto the fender bolts. $224.95 plus $29.95 shipping part#10111DH-B